Warning: include(../../includes/config.php): failed to open stream: No such file or directory in /home/ukstude/public_html/wavelinkmedia/scripts/tutorialcms/index.php on line 3

Warning: include(): Failed opening '../../includes/config.php' for inclusion (include_path='.:/usr/lib/php:/usr/local/lib/php') in /home/ukstude/public_html/wavelinkmedia/scripts/tutorialcms/index.php on line 3

Warning: include(../../includes/header.php): failed to open stream: No such file or directory in /home/ukstude/public_html/wavelinkmedia/scripts/tutorialcms/index.php on line 10

Warning: include(): Failed opening '../../includes/header.php' for inclusion (include_path='.:/usr/lib/php:/usr/local/lib/php') in /home/ukstude/public_html/wavelinkmedia/scripts/tutorialcms/index.php on line 10

Warning: mysql_query() expects parameter 2 to be resource, null given in /home/ukstude/public_html/wavelinkmedia/scripts/tutorialcms/index.php on line 14

Warning: mysql_result() expects parameter 1 to be resource, null given in /home/ukstude/public_html/wavelinkmedia/scripts/tutorialcms/index.php on line 14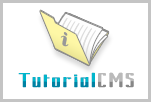 TutorialCMS Script
The TutorialCMS script is a free PHP & MySQL based script that will allow you to set-up your very own tutorial indexing site like Tutorialized and Good-Tutorials.
Please make sure you read and familiarize yourself with the terms and conditions before you download and install this script.
Quick Info
Script Name
TutorialCMS Script
Version
1.02
Requirements
PHP
MySQL
File Size
352kb (.ZIP)
Downloaded
Demo
911Tutorials
Terms & Conditions
By downloading and installing this script you are agreeing to the following terms and conditions:
The footer links must be kept intact and must not be edited in any way.
You may not redistribute the TutorialCMS script or any modifications of this script.
does not take any responsibility for any damage or loss caused by the TutorialCMS script.
Future Plans
This is the first version released and therefore has a lot of room for improvement. Our future plans for the script includes but is not limited to:
Improved admin control panel
Ability to comment on tutorials
Addition of profile pages for registered members
Details page for tutorials
Improved search feature
Addition of a word cloud
Download
Support Us
If you like this script then please Digg, Stumble or Tag this site. Also please tell anyone who would be interested etc... The more popular this script gets the more motivated we will be to release updates and more features!
History
1.02 - 21/05/07
Security issue related to register_globals has been fixed.

1.01 - 15/05/07
Security issue, i.e. SQL-injection vulnerability, addressed.


Warning: include(../../includes/footer.php): failed to open stream: No such file or directory in /home/ukstude/public_html/wavelinkmedia/scripts/tutorialcms/index.php on line 155

Warning: include(): Failed opening '../../includes/footer.php' for inclusion (include_path='.:/usr/lib/php:/usr/local/lib/php') in /home/ukstude/public_html/wavelinkmedia/scripts/tutorialcms/index.php on line 155